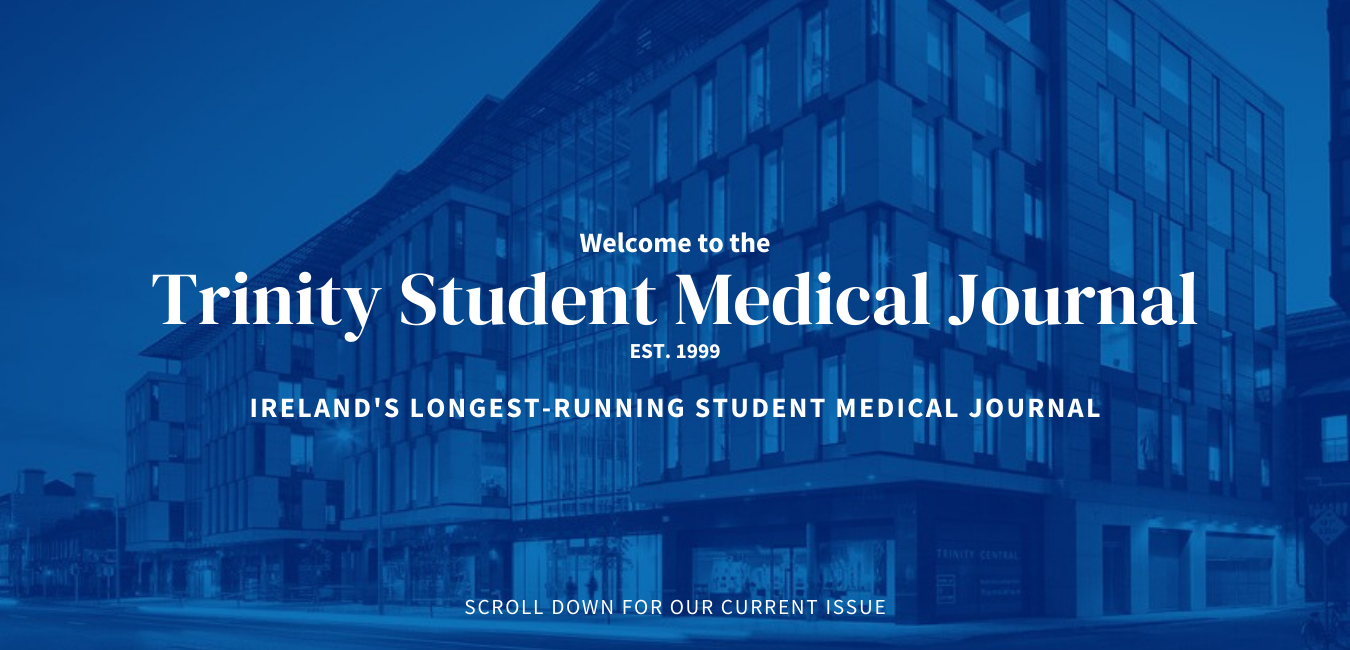 Current Issue
Vol. 21 No. 1 (2021): Trinity Student Medical Journal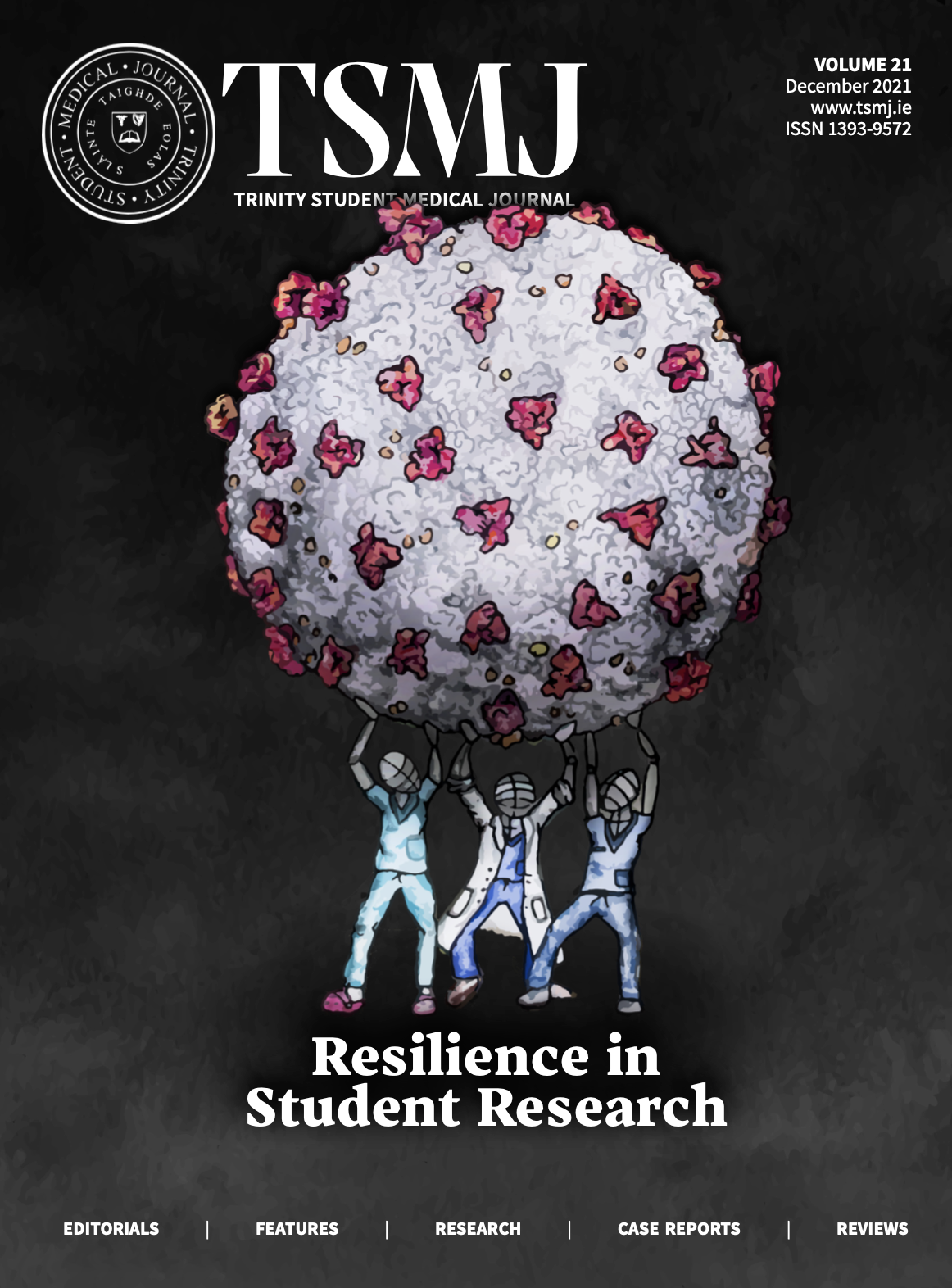 The 21st volume of the Trinity Student Medical Journal demonstrates that research done by students can still be accomplished despite the COVID-19 pandemic. This volume covers various topics in medicine, written by students of Trinity College Dublin (TCD), that are relevant for today's healthcare community. 
We would like to thank the following for supporting us in the production of the 21st volume: The School of Medicine of TCD, Medical Protection Society, The TCD Association and Trust including the Trinity Affinity Credit Card, and AMBOSS.
View All Issues
Welcome to the TSMJ website!
We are the longest-running Student Medical Journal in Ireland and are currently celebrating our 20th Anniversary!
If you're interested in joining the team, email us at tsmj@tcd.ie
Thanks for visiting our page. We are exceptionally grateful to all our sponsors and the School of Medicine for the continued long-term support and encouragement.
We have always and will continue to support our peers and colleagues engaging in research and publication as students – as so would love to direct you towards our student journal colleagues in RCSIsmj, UCDsmj and jmsGalway that contribute in great quantity and quality towards student publication, research and academic growth.