Resilience in Student Research
Abstract
Since early 2020, the world witnessed SARS-CoV-2—the COVID-19 virus—taking away the lives of their loved ones and stopping many large in-person gatherings such as going to the cinemas, conferences, and in-person lectures. Research done by students was also one of the activities that was inevitably affected by the pandemic. Many aspiring student researchers faced a halt to their exciting scientific investigations for the remaining academic year and their upcoming summer break unless they were essential or related to COVID-19. Various organised studentships and research programmes had to be cancelled too. This is largely because this research requires physical presence in a laboratory or physical interaction with patients. However, this did not bring student researchers down—their resilience shined through. In the past year, students around the world managed to make the most out of lockdowns and restrictions by carrying out research in the most accessible way they could, as demonstrated by the contents of this 21st volume of the TSMJ.
References
Cebm.ox.ac.uk. 2021. Oxford Centre for Evidence-Based Medicine: Levels of Evidence (March 2009) — Centre
for Evidence-Based Medicine (CEBM), University of Oxford. [online] Available at: <https://www.cebm.ox.ac.uk/
resources/levels-of-evidence/oxford-centre-for-evidence-based-medicine-levels-of-evidence-march-2009>
[Accessed 16 August 2021].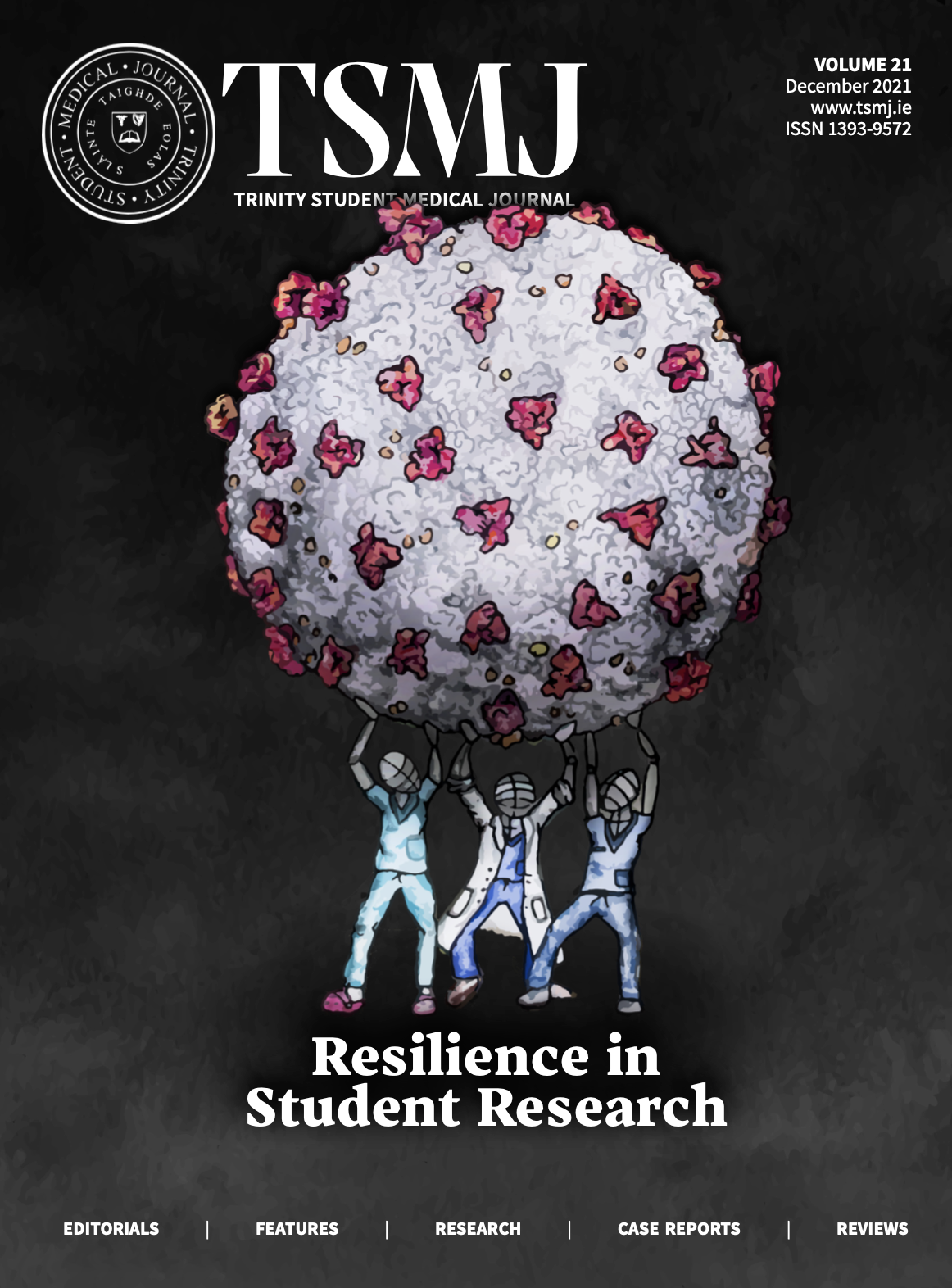 Downloads
How to Cite
Mohamed Razif, N. A. . (2022). Resilience in Student Research. Trinity Student Medical Journal , 21(1), 3–4. Retrieved from https://ojs.tchpc.tcd.ie/index.php/tsmj/article/view/2159
License
Authors retain copyright and grant the journal the right of first publication with the work simultaneously licensed under a Creative Commons Attribution (CC-BY) 4.0 License that allows others to share the work with an acknowledgement of the work's authorship and initial publication in this journal.
Provided they are the owners of the copyright to their work, authors are able to enter into separate, additional contractual arrangements for the non-exclusive distribution of the journal's published version of the work (e.g., post it to an institutional repository, in a journal or publish it in a book), with an acknowledgement of its initial publication in this journal.